I survived the first book signing! Honestly, it was an awkward experience. You're sitting there at a little table right in the middle of Hasting's, staring at the entry door while people wander past you. My wife's advice was "don't look bored or angry," so I opted for grinning like a fool.
It went well. The book manager told me I sold more copies than usual for this sort of thing, so I can't complain. Plus, I met some interesting people and saw some old friends.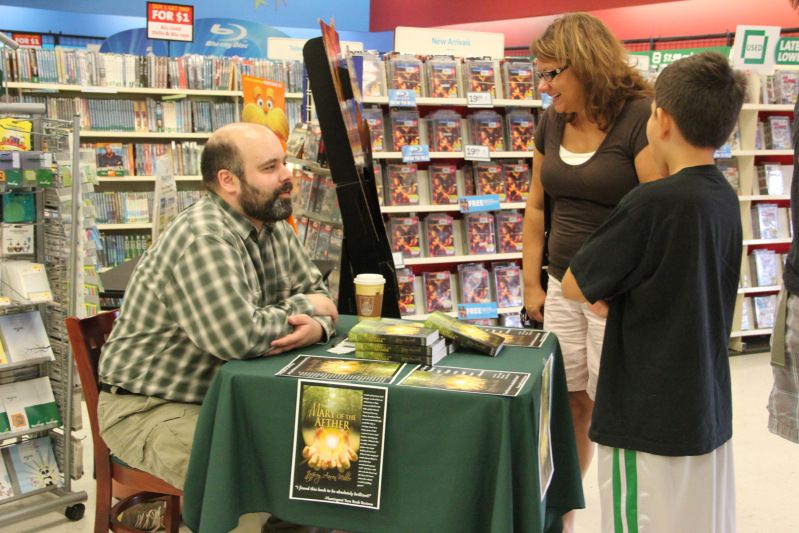 The next book signing will be at Hasting's in Fort Smith on Saturday, September 22, from 2pm to 4pm, so if you're in the area (or willing to drive to the area), stop on by. I would like to meet you and grin like a fool in your general direction!